I finished my 'plus' quilt, and I couldn't be more thrilled with how it has come out :)
I was intending to use this quilt to try a new quilting technique, but the previous day I quilted a lap quilt that didn't go as well as I'd hoped, so I decided to keep it simple this time. Oh well, it was a new-to-me pattern anyway.
I didn't mark any lines, just stitched diagonally through the squares. I can't wait to put this in the washer & dryer and see how it wrinkles up :) Oh, and i measured it more precisely, and it is 29" x 31", just incase you were wondering.
Maybe it's a wallhanging for my sewing room, and not a doll quilt afterall :)
go ahead, click the buttons. you know you want to. :)
Edited to Add the following links: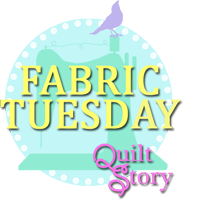 and don't forget to hop over to
The Needle and Thread Network
!